Write Poems with Me and a Hello!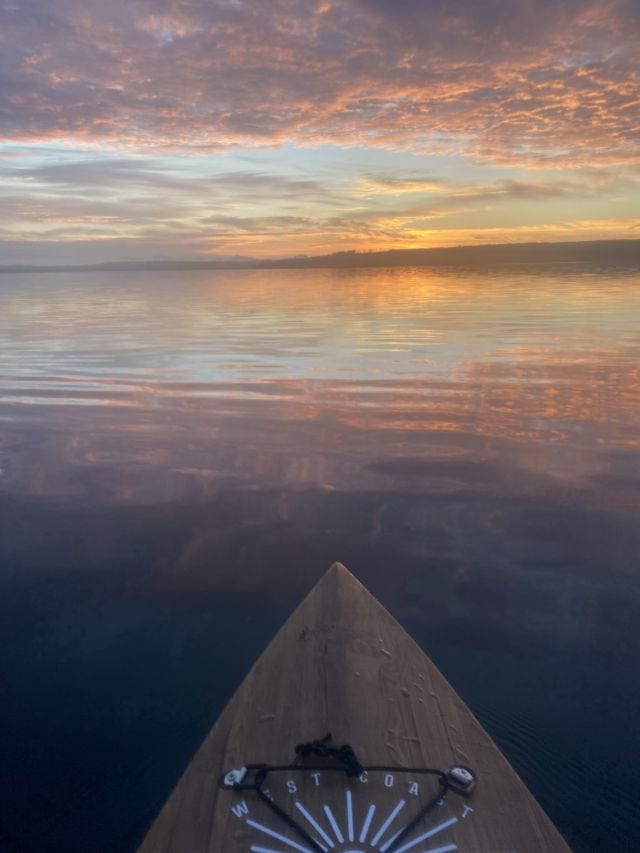 Dear friend, 

You know when you've been so out of touch, you don't even know how to begin? That's me. 

The last time I wrote I had been working at a vaccine clinic and now we're heading into fall, still unsure how all of this will play out. And now, it's the first day of fall...

I can't tell you the ending to this story we're living in, but I can tell you what I've learned--

Life is a blip, less than a blip. Nothing is certain. Embrace what you love. Do the thing now. Find the joy.

And this advice is from author Sandra Newman's mom (she shared this on Twitter) and I think it applies to SO much in life: There's no good way of getting through this, so you might as well not feel bad about it.

________________

Opportunities & Classes:

Write poems with me: I'm raising money for the Skagit River Poetry Foundation and 100% of the proceeds from this poetry writing class will go to them. The class is this Saturday from 10 am - 3 pm. (Registration closes Friday at 9 am PST)

We will write poems all day inspired by surrealists prompts! Cost is a sliding scale of $139 and $189 for the day & you also receive a copy of my new book Dialogues with Rising Tides (Copper Canyon Press). You can learn more here: https://www.agodon.com/classes.html 

The Indiana Review is open for submissions until October 31. Send 3-6 poems. 

Crab Creek Review is doing its FAST LANE! which means they will respond to your submission in 10 days! Send up to 4 poems by September 30th! (Coming up fast!)

Pitt Press is taking submissions from poets who have already have at least one book of poems (Deadline October 30). One of my favorite poetry presses! 

________________

So a short one today but sending love and light to you. I hope to be better at keeping in touch.  If I'm not, know I'm out there doing my best in small ways to try to make things a little better somehow. And of course, continuing to write poems. 

xo,
Kells

P.S. If you read Dialogues with Rising Tides and liked it, please feel free to click the 5-star button here on Amazon or here on Goodreads.  These good reviews really help it get recommended to other readers and are also a good way to extra credit for heaven. ;-) Ha! I think I read that in a poem somewhere... Thank you all for your joy and support! Until later...